Ok this is a quick post as I just had 2 teeth out (wasn't too sore) but I thought I should share this cool thing I learned a year or so ago about Dark Reapers.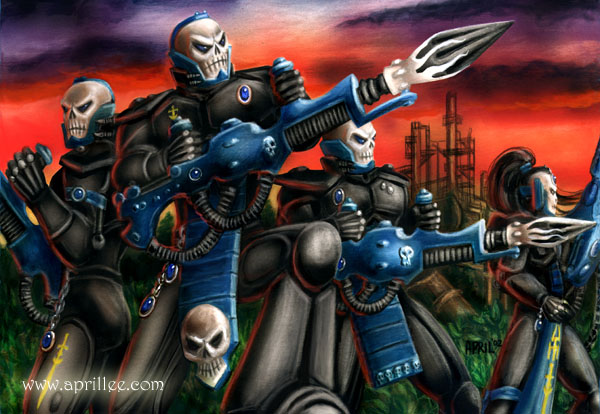 'All who fear death, fear the Reaper.'
It was basically that I heard from a GW staff guy I was talking to told me that the Dark Reaper is meant to be like a solid exoskeleton, unlike all of the other eldar armour. It not only 'locks' in place when it's time to fire but also acts like the Iron Man suit from Iron Man, holding the weight of the gun and moving in time with the wearer sot they feel no weight and is easy to aim and fire. The Reapers can also 'see' through their gun's muzzle through a psychic link to gain unprecedented accuracy.
Very cool.