Second installment of my Friday Fluff series, this time about one of my favourite units in the Tyranid Codex, Raveners. Firstly here's the piece of fluff from the unit entry I am talking about:
'Though Raveners have a merest fraction of the Warrior's intellect, their auditory and visual senses are far superior. A Ravener's hearing and vision are sensitive to a broad range of vibrations and energy-bands. As a result, a Ravener can hear the smallest tremor on the surface and it can 'see' the energy-forms emitted by vox transmissions, sensor-stealth technology and even the emissions of teleport homers. So accurate are the Raveners senses that even a small brood can effectively seize upon an unguarded signal, instinctively tracking its point of origin and following the electromagnetic waves to its source. Thus does the technology of the Raveners enemies become their undoing.'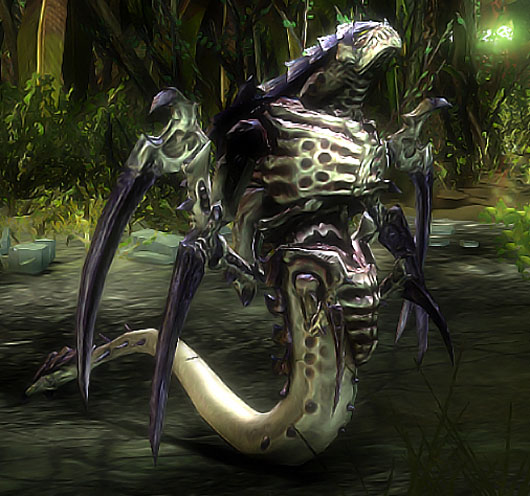 I smell prey.......
In my opinion this is very cool. Imagine some small scout squad in a thick jungle calling upon some Terminators with their teleport homer then suddenly getting pounced on by raging Raveners that tracked them down by the radiowaves. Imagine what it would look like being a Ravener.....
What's funny though is that they must have made this fluff then thought,'oh thats basically acute senses' so they gave the most close combat orientated unit in the codex apart from Genestealers Acute Senses?
Why?